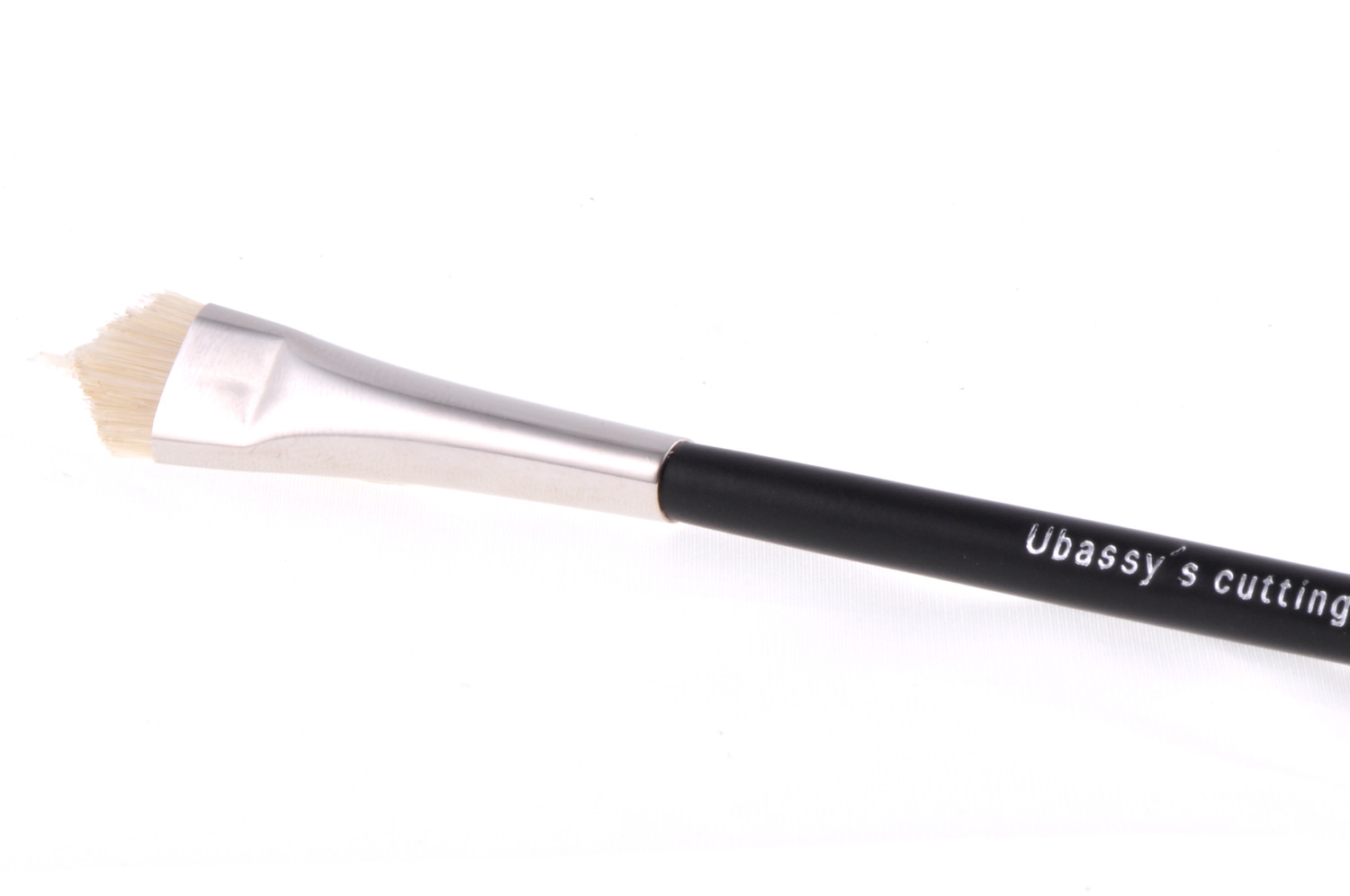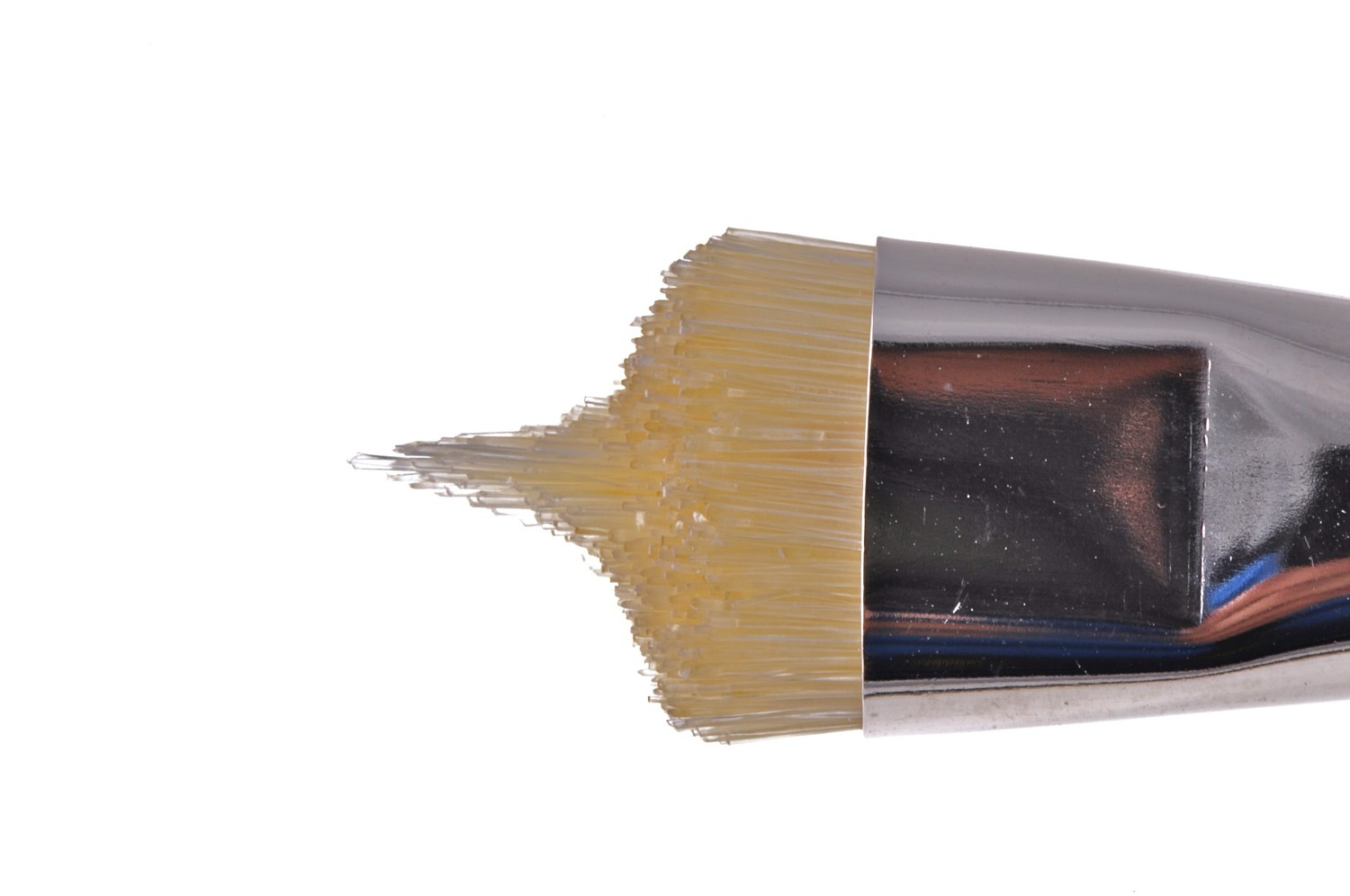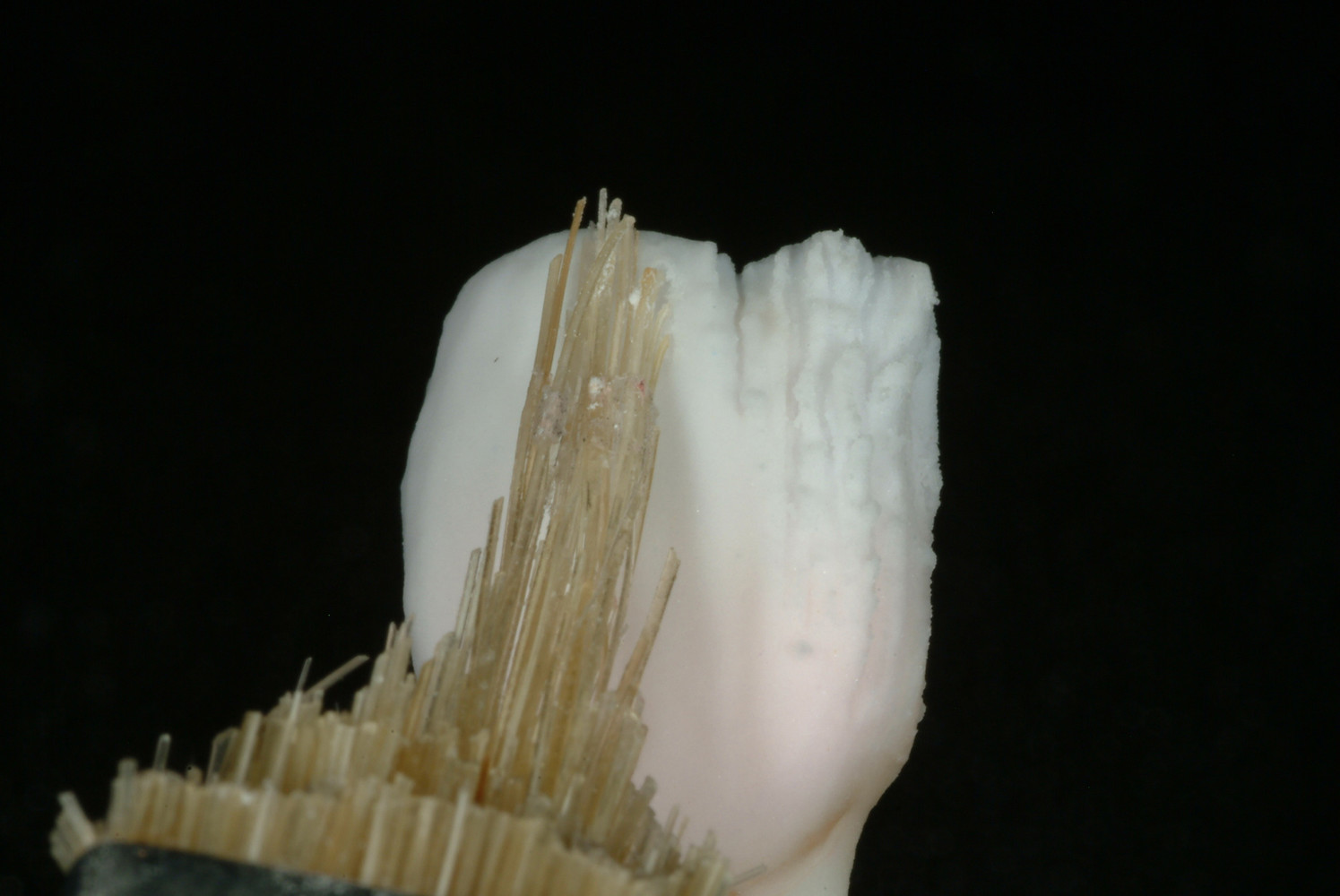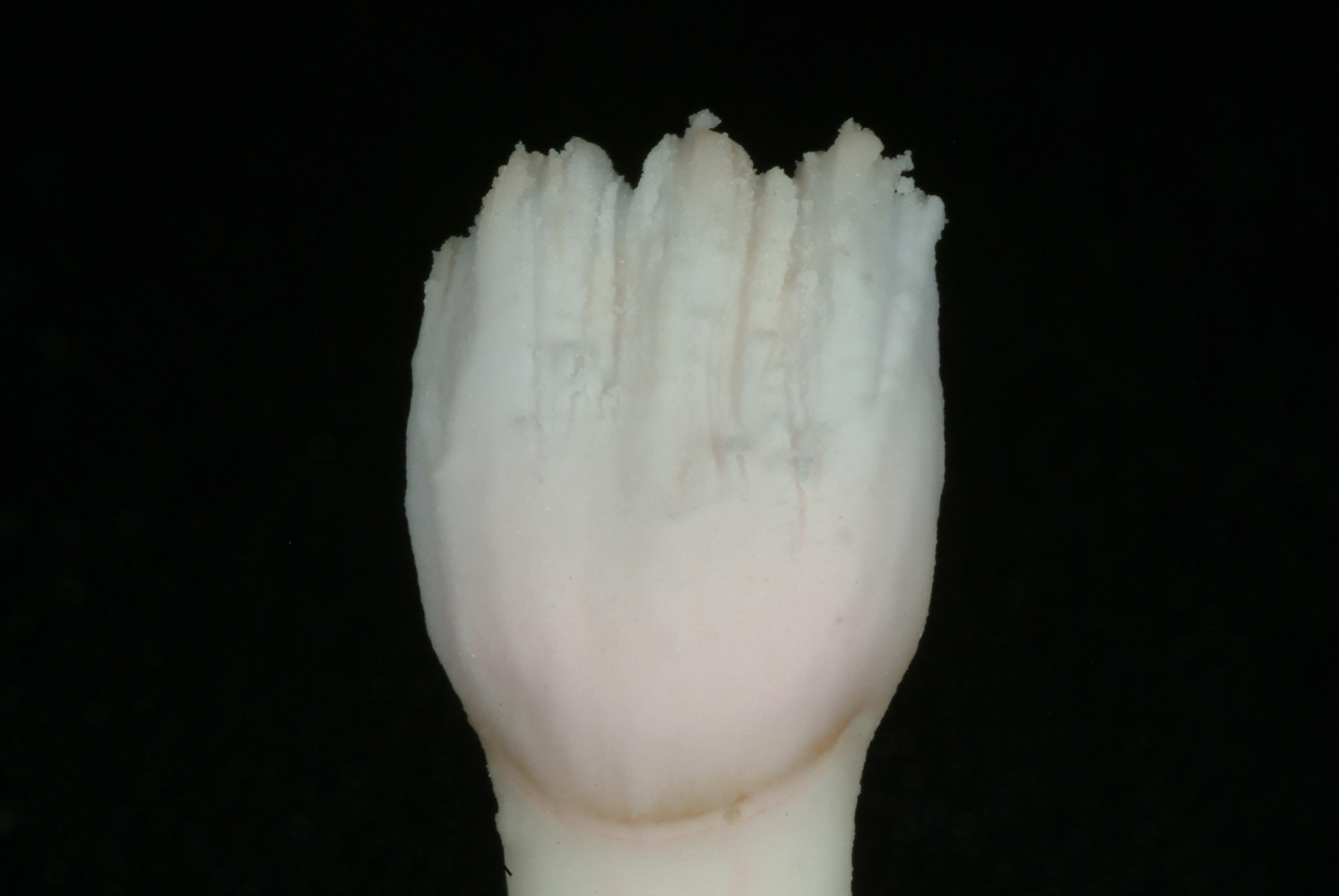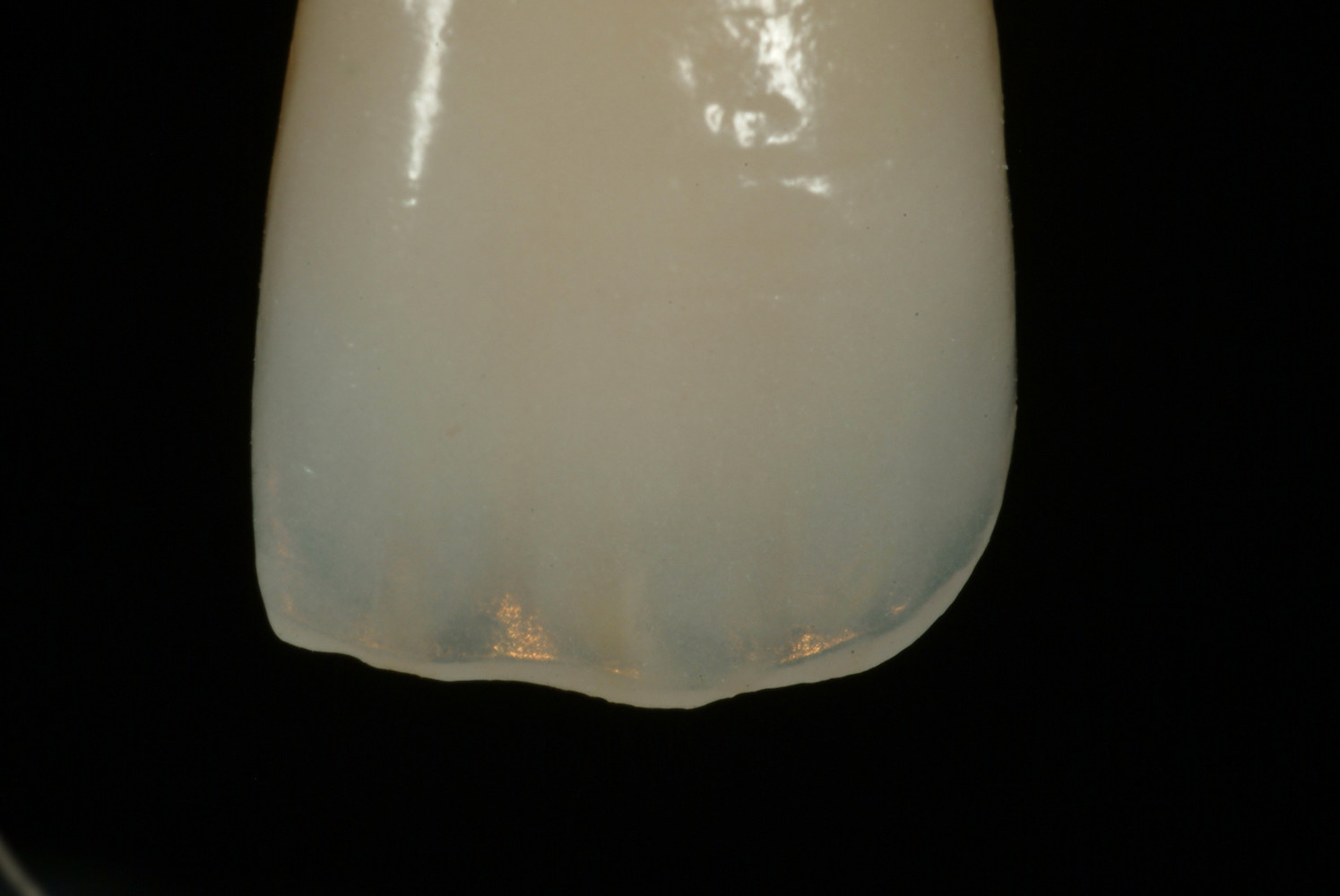 The inner structure of many natural teeth can vary considerably.
In some cases, where the dentin layer is very irregular, we use a cutting brush we have devised in our lab : "Ubassy's Cutting Brush". This brush has rather stiff bristles and of varying lengths. During the layering of the buccal dentin we use this brush to create irregularities. To fix these irregularities, we dry them with a hot air blower or harden them spraying some fixative on them. It is possible afterwards to put down in the depression the translucent or absorption mass to complete the layering.
The result after the firing is very realistic. Trick N° 30 of the book Tricks and Hints Gérald Ubassy.